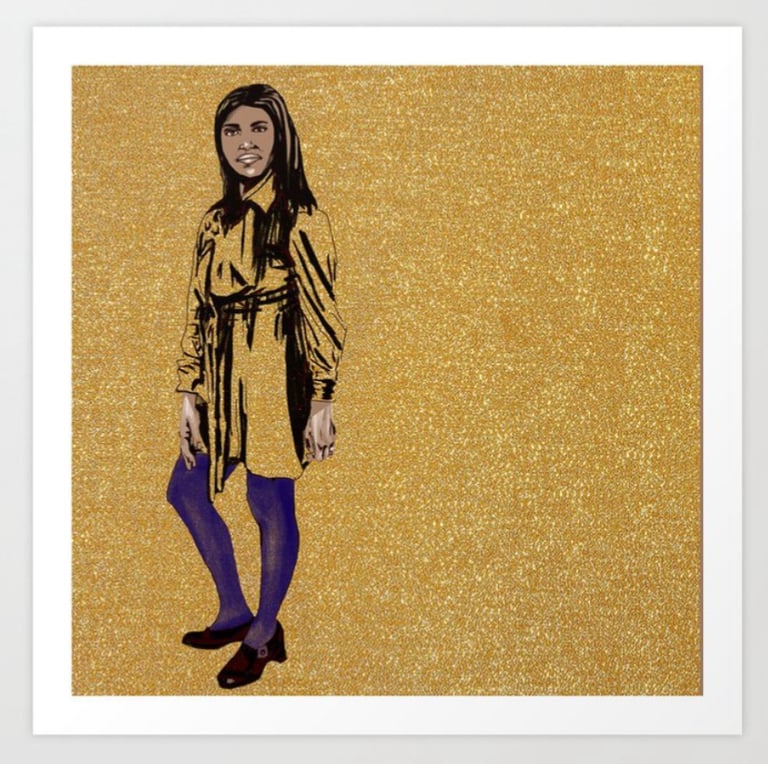 Gloria Gonzalez | 2019
28 x 28 inches, New Media on Coldpress Paper
Limited Edition of 20
Curator Note: Unlike other nationalist groups of their time, the Young Lords consisted of several women who led the party and ensured that it promote feminism. They revolutionized nationalist organizations by concerning themselves with gendered issues like calling for the end of forced sterilization of Puerto Rican women on the island, demanding safe access to abortion care, requesting safe and legal contraception, offering free child care and challenging gender roles and double standards within their community.
Original/Signed: YES
Media: Coldpress Bristol
This art comes with a Certificate of Authenticity.
"Gloria Gonzalez" is an new media painting printed on coldpress paper. Painted in Bronx, NY for KIMI KAA creative concept "Women of the Young Lords Party" and was painted in 2019.
If you have any questions/concerns please contact me through my shop and you will receive an answer within 24 hours. Please frame, keep out of direct sunlight and keep dust free.